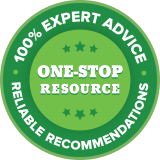 About Us – The Gambling.net Team
Read our unrivalled reviews of the best online gambling sites around, then click on one of our links to earn yourself an exclusive welcome bonus. We rank only the top sites so you won't waste any time or money.
Our top team of reviewers is made up of online gamblers with years of experience under their belts. They scour the net, and deposit their own cash, for the best online gambling sites. If they don't cut the mustard, we won't list them.
Keep up to speed on the latest legal developments where you live so you can carry on enjoying top gambling sites online.
Gambling.net is a one-stop resource for information about online gambling. Our goal is to provide impartial and useful information on all aspects of gambling for our readers, from detailed reviews of the top online gambling sites to strategy and tips for all of the most popular forms of gambling. At Gambling.net, you can be sure that you're receiving reliable information that will help you get the most from your internet gambling.
What we do
Gambling.net is a site that is dedicated to supplying a list of the highest quality websites for online casino players. Take a look at our top quality Gambling FAQ & Guide for answers to any of the questions you need answered. This is what we do:
1
We focus solely on casino websites
2
We ensure all our recommended sites offer the highest security
3
We hire only the most experienced experts
4
We negotiate the best possible bonuses for our players
A Professional Team
Gambling.net is staffed by a team of professionals who have extensive experience in the gambling industry. Our team of gamblers and industry specialists has a combined decades of experience, meaning we always have somehow on our team that can write about a given topic with authority. Whether you need to learn more about how the ins and outs of making online gambling deposits or want to get tips on how to improve your Texas Hold'em game, we have you covered.
This level of professionalism is perhaps best seen in our site reviews. We're proud to offer helpful, unbiased reviews of all of the top online gambling sites. This is our way of showing our readers that we're not out to steer you to one or two specific gambling sites; instead, we want you to find the sites that are right for you and your unique needs. We want our readers to trust our information so that they'll keep coming back to Gambling.net.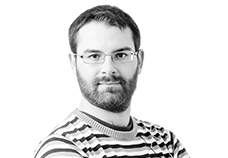 Isaac is not a specialist at any of the casino games, but rather brings a sound knowledge of many of them. He's equally at home with roulette or sic-bo and is here to show you the tricks he picked up.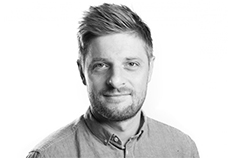 Jason is a certified blackjack fan who is equally at home sitting at a live casino's felt, or a virtual one. He is happy to guide players on the ins and outs of the game.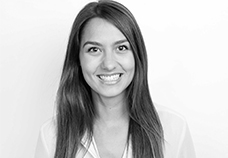 Carly is your girl for all things pokies related. She has spent more hours than she would like to admit learning the workings of the many games, and now offers to pass that knowledge on to you.
The Best Specialists
Gambling.net isn't just about our staff's general gambling knowledge, though. We also employ specialists in just about every gambling-related field, which insures that we are able to provide you with information you won't find from the average gambling writer.
If you're reading about sportsbooks, you can be sure that you're getting information from experienced and successful sports bettors. Our poker articles are written by players who have winning track records that span for years, both online and live. And if you want to learn about online casinos, you can't do better than our team that have extensively played and analyzed games like blackjack, baccarat and roulette throughout their careers.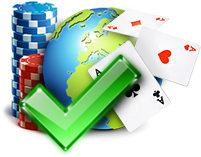 Keeping Tabs on the World of Gambling
Many online gambling sites provide information that's relevant only to certain countries or regions of the world. Here at Gambling.net, we pride ourselves on keeping track with developments in the online gambling sector worldwide, allowing us to give you the best possible information no matter where you live.
We've accomplished this by working with teams in various countries around the world. This allows us to keep up to date on regulatory changes in Europe, the status of online gambling in the United States, reform efforts in Australia and more. Our information is constantly being updated so that we can provide our readers with the most current information on legal changes and other points of interest in their nations.
Let Us Know What You Think
We love receiving feedback here at Gambling.net. It's one of the best ways for us to know that our readers are engaged with the content we're providing while giving us vital information on what you want to see on the site in the future. If you have any suggestions or concerns, feel free to contact us right away.
Our goal is to respond to email queries as quickly as possible. Feel free to send us comments at any time, and we'll make sure to write back with a helpful response as soon as possible.
Please email us at: