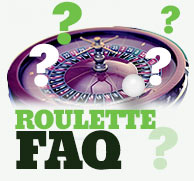 Online Roulette FAQ – Answers to Common Roulette Questions
If you're interested in playing online roulette, you'll be happy to know that getting started is a very simple task. However, you might still have some questions about online roulette or internet gambling in general. If there's some area of online roulette that have you concerned or confused, read through our FAQ to learn the answers to all of the most common queries about online roulette. Chances are, we have your question covered below.
How Do I Install Online Roulette Software?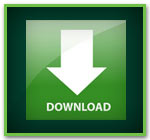 Installing online roulette software is quick and easy – and in today's online gambling world, there are more options for playing online roulette than ever. For instance, most sites now allow players to install downloadable software onto their computer, which allows access to roulette and the full range of games at that site.
However, there are also "instant play" casino options that can be accessed within your web browser, allowing you to play roulette online without any download or installation required. Some sites even offer mobile roulette, meaning you can have a spin or two any time you like on your phone or tablet device!
What Kind of Roulette Variants Can I Play?
At most internet gambling sites, there are two versions of roulette available. First, there's European roulette, which is the single-zero version of the game. There's also American roulette, which features two zeroes on the wheel. When both are available, European roulette is normally the better option for players.
At some online casinos, other roulette variants may also be available. One somewhat common game is "mini-roulette," which utilizes similar rules but with fewer numbers on a smaller wheel. You may also find that some casinos offer a French roulette variant that offers French bets. Some European and French roulette games also offer "en prison" rules that are favorable for players making even money bets.
Do I Have to Play for Real Money?
While real money roulette is the only way to win real prizes in online roulette, it's not the only way to play. Virtually all online casinos now offer play money roulette games that allow you to try the roulette offerings of a site before you risk any of your own money. If you're not comfortable playing for real money yet, or you just want to figure out which site is right for you, play money roulette is a very helpful tool and a great way to get your feet wet before committing to real money play.
What Deposit Options Can I Use?
Many different deposit options are available for players when they want to play real money online roulette. For instance, players have the option of using credit and debit cards, with those branded by Visa and MasterCard being the most common. E-wallet sites are very popular as well, as sites like Neteller, Skrill, or PayPal can allow players to make deposits and withdrawals at many different internet gambling sites with ease. Other popular options include direct bank transfers and prepaid vouchers and cards. The exact options available to you will vary based on where you live and the casino you choose to play with.
How Can I Cash Out My Winnings?
Cashing out your winnings is just as simple as making a deposit! If you've made a bundle playing online roulette, you can choose to withdraw your funds via check at almost all online casinos. Beyond that, the exact withdrawal methods will vary by casino, but popular ones include the same e-wallet sites used for making deposits, as well as bank transfers and wire transfers. Some sites even allow you to receive your funds through prepaid products like PaySafeCard if you so prefer.
How Old Do I Need to be to Play Online Roulette?
The most common answer to this question is 18, as that is the age most online casinos appear to use as their cut off for offering real money play to customers. However, this question is also dependent on exactly where you live and what the laws are in that country. While 18 is the most common age at which gambling is legalized, some jurisdictions only allow gambling at the age of 19, 21, or even later. Still other nations and local areas have separate laws for live and online gambling. If you're not sure if you're old enough to gamble, check your local laws to be sure.
Are There Bonuses for Players?
Yes, roulette players are almost always eligible for the bonuses offered by leading online casinos. In many cases, roulette players can use the general sign up and reload bonuses offered by casinos; in other cases, there may be a special "table games" bonus that roulette players have to use. Typically, bonuses for roulette players are more generous than those for games like video poker and blackjack, but not quite as big as those for slots players. Be sure to check the rules and conditions for any bonuses you take, as certain methods of play – such as playing red and black or odd and even simultaneously to reduce the risk of losing – are often prohibited.
Is it Legal to Play Online Roulette?
In most jurisdictions, it is perfectly legal to play online roulette at any site you like. However, if you're not 100% sure about this, it's probably a good idea to check with your local laws just to be sure. In some countries, play is only legal are certain regulated sites, for instance, so you'll want to know where you can play before signing up anywhere. Even in many countries with regulated online gambling, however, foreign sites are often still available to players.
Even if you think internet gambling is "illegal" where you live, chances are that you don't have to worry about it being illegal for you to play roulette and other games online. Very few jurisdictions actually criminalize playing online roulette and other gambling games; instead, these games are "illegal" in the sense that it is not permitted for such games to be offered in that country or local area. That means the online gambling site might be in the wrong for hosting the games, but you're in the clear if you want to play.
Do I Have to Pay Taxes on my Roulette Winnings?
This is another question where the answer depends entirely on where you live. Depending on your local laws, you may never owe taxes on gambling winnings, or you may have to report all gambling winnings as income. In other countries, only professional gamblers have to report their winnings; since roulette isn't seen as a "professional" game, roulette winnings are typically exempted in these cases. In some European nations, the location of the online gambling site is also important, as winnings at sites in the European Economic Area may be tax free while others are not.
Can I Play Roulette with a Live Dealer?
Today, many online casino sites offer live dealer versions of their roulette games. If you are interested in playing games that feature real human dealers using physical roulette equipment that you can watch over live streaming video, this option is quickly gaining in popularity, and many of our preferred internet gambling sites are happy to allow you to play live dealer roulette.
It is worth noting that live dealer games (including roulette) aren't usually offered for play money, so you'll have to be playing in real money mode to enjoy them. However, many sites do allow you to observe the live dealer games in progress, so you can get a feel for how these games work before you try them.