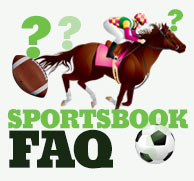 Sportsbook FAQ: A Guide to Online Sports Betting
For those who are new to Internet gambling, there can be many aspects to online sportsbooks that are difficult to understand. To get you started in your online gambling journey, here are the answers to ten of the most frequently asked questions about online sportsbooks.
How old do I have to be to gamble at sportsbooks?
The age you'll need to be in order to gamble at a given sportsbook will depend both on the policies of that company, as well as the Internet gambling laws in place in your country. In most cases, the answer to this question is 18, with the second most common answer being 21. You'll want to check your local regulations to be certain of the legal age to gamble in your country.
How do I install sportsbook software?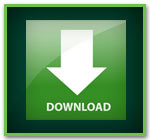 This is a very common concern amongst novice sports bettors who are nervous about putting any gambling-related programs on their computers. Luckily, modern online gambling is largely done directly from websites or on mobile devices, and online sportsbooks have been at the forefront of this change. In most cases, the full range of betting options for a given sportsbook are available directly on their website, and at many leading sportsbooks, there is no software to worry about at all!
If there is downloadable client, it can easily be downloaded and installed by clicking on the download link that should be prominently displayed on the bookmaker's front page. Simply download the .exe file and double click it to start the installation process!
What kinds of sports can you bet on?
These days, online sportsbooks offer betting on all of the major sports – and many minor ones – that are popular around the world. Of course, you can bet on football (soccer), as well as major American sports like American football, baseball, basketball and hockey. Individual sports like golf, tennis and auto racing are also widely available, as are combat sports such as boxing and MMA. Cricket and rugby are also quite popular as betting options, as is betting on major international events such as the Olympics.
You might actually be surprised at some of the more obscure events that are available for betting at many Internet gambling sites. You might be able to bet on the outcome of a major chess tournament, a darts competition, or the winner of a poker tournament. You can often even bet on events related to politics or entertainment.
Do I have to play for real money?
The short answer to this question is yes: as far as we know, all real money Internet gambling sites that offer sports betting only offer real money sports betting. However, while you may not be able to "officially" place play money bets at an online sportsbook, that doesn't mean that you have to jump right in if you don't feel comfortable. There are many non-gambling sites that post lines and allow you to play along in contests, or you can try keeping track of your bets in a spreadsheet or on pen and paper by placing bets using the odds at a real money bookmaker. This way, you can track your results for a while and see how you feel about placing bets for real money.
What types of bets are there?
Players can place a number of different types of bets, depending on their interests and styles of gambling. The most basic bet is a bet on the winner of a game, match or other competition; if the team or player you've bet on wins, you win as well. A slight twist on this is the point spread bet. In this type of bet, the favored team must win by more than the point spread amount to win, while the underdog can win or loss by less than the point spread in order to "cover" the bet.
Of course, you aren't forced to simply bet on a single event, either. Parlay betting allows players to combine bets in an attempt to win them all and take home a much bigger reward. Future betting allows you to bet on the ultimate outcome of a long season, such as picking the winner of a football league or the Super Bowl. Prop betting allows you to wager on smaller events inside a game or match, such as who will score first.
Finally, one of the biggest advantages of online gambling is the instantaneous nature of it, and bookmakers make sure to take full advantage of this with in-play betting. These bets allow you to make wagers during the course of a game, with the odds dynamically changing based on the twists and turns in the action.
What deposit options can I use?
The deposit options available to you will depend on the sportsbook you choose to play at, as well as what is generally available in your country. You may find the following deposit methods available to you:
Credit and Debit Cards: If the issuing bank allows you to use your card for online gambling, then this is a simple and fast option that can instantly put money into your account.
Bank Transfers: There are a variety of bank transfer options that will allow you to move money from your bank account to a sportsbook site. In some cases, you may even be able to use your bank's online banking system in order to process an instant payment.
E-Wallets: Products like Neteller, Skrill, or (in some cases) even PayPal can be used to manage your Internet gambling accounts, making it easy to both deposit and withdraw money, or transfer money from one gambling site to another.
Prepaid Options: If other options won't work for you, or you don't like the idea of putting your financial details online, another option is to use a prepaid card or voucher program like Ukash.
Are there bonuses for players?
As in most forms of online gambling, sportsbooks are happy to provide players with bonuses to encourage you to sign up at their sites. The size, style, and conditions of each bonus will vary, but most top online sportsbooks do offer signup bonuses of some kind. Many also offer promotions that can include additional bonuses for established players. Our recommended sportsbooks were picked in part due to the quality of their bonus offers.
Is it legal to bet on sports?
While this is another question where the answer will vary depending on where in the world you live, the answer is most likely to be yes: you can bet on sports legally. In some countries, sports betting is only allowed on certain regulated online gambling sites, while others have no regulation. Still others outlaw the establishment of online sportsbooks entirely! However, even in these countries, the laws against sports betting are generally aimed at the bookmakers themselves, rather than individuals who choose to place bets.
Do I have to pay taxes on my winnings?
Once again this is a question that will be heavily dependent on where you reside. Online gambling winnings are generally taxed (on the player side) in the same way as any other gambling winnings, so you'll want to be acquainted with your local tax laws to answer this question. In many countries, gambling winnings are entirely untaxed, and many more only tax gamblers who are deemed to be professionals, while casual gamblers do not have to pay taxes on their winnings. Finally, some countries (notably the United States) tax all gambling winnings, though how those winnings are treated can differ based on whether or not you are considered a professional gambler.
Are there any fees or commissions to pay?
When it comes to placing your bets, there are no fees or commissions typically paid at a sportsbook. The closest thing to a "fee" paid in sports betting is the "vig" or "juice," which is the slight movement of the odds made by the sportsbook in order to allow them to generally make a profit on most events. But the odds you see are the odds you get – you don't have to worry about paying a commission on bets at a typical sportsbook. If you play at a betting exchange, however, those sites will take a very small commission on each bet, as they do not actually take bets themselves.
Another place where you might run into some fees is during the withdrawal process. Depending on the withdrawal method you choose, there may be fees associated with (for example) having a check written or having the sportsbook wire money to your bank.