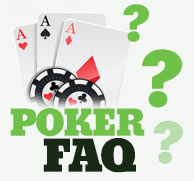 Online Poker FAQ – A Guide to Online Poker
Online poker is one of the best ways to get into online gambling. As a game of skill, poker is not only a whole lot of fun, it's also a game that gives you an excellent chance to win if you're willing to put in the time and effort to improve your game. Of course, those new to online poker might have some questions about just how this form of internet gambling works. Here's a rundown of some of the most frequently asked poker questions people have!
How Can I Install Online Poker Software?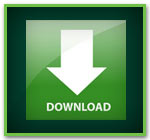 Installing poker software is very simple. When you visit an online poker website, you should see a prominent link for downloading the poker room client. Simply download and run the executable file and the poker software should be installed on your computer in minutes.
Online poker rooms are also increasingly offering alternatives to the traditional downloadable poker software. Some poker rooms now offer mobile poker, allowing you to play poker straight from your mobile phone or tablet device. Other rooms will offer an instant play, browser-based client, similar to those seen at many other internet gambling sites.
What Kinds of Poker Games Can I Play?
If you've played a version of poker in a live poker room, chances are you can find it in online poker as well. Nearly every online poker room offers Texas Hold'em, Omaha, and Seven Card Stud. Many offer other variants as well, such as draw poker games, Razz, Badugi, or mixed-game formats. Limit, no-limit and pot-limit games can all be found at most major online poker sites.
It's not just a variety of games you'll find at online gambling sites, either. You can play poker games at just about any stakes imaginable, ranging from penny games to games where tens of thousands of dollars are routinely won and lost on every hand. You can also choose from cash games, tournaments and sit-and-go events.
Do I Have to Play for Real Money?
While there's nothing that quite matches the excitement of playing real money online poker, not everyone feels comfortable jumping into risking their own cash before practicing first. That's why almost all online poker rooms offer play money poker alongside their real money offerings. This allows you to test out the software or get familiar with a new game without risking a dime of your own money. There's no pressure to start playing real money poker, either: you can stick with the play money tables for as long as you like.
Can I Play in Tournaments?
Absolutely! Tournament play is a major part of the poker world, and it's quite popular at online poker sites as well. Tournaments are constantly offered at poker sites around the clock, with buy-ins ranging from a dollar or less up to thousands of dollars during major tournament festivals. There are even freeroll tournaments that cost nothing to play in, but which allow you the chance to win real money.
If you're interested in real world tournaments, online poker can help get you there as well. Major online poker sites offer satellites to many of the world's biggest poker tournaments and tours, such as the World Series of Poker and the World Poker Tour. In fact, many of the biggest winners in tournament poker history got their start by winning an online satellite, then going on to win a major live tournament!
How Old Do I have to be to Play Online Poker?
Many online poker sites have rules preventing anyone under the age of 18 from playing on their sites. However, you may also want to check to make sure there are no local laws in your jurisdiction that restrict online gambling further (for instance, laws that don't allow online gambling before age 21). In most cases, though, 18 is a good rule of thumb for the age you need to be in order to play at an online poker site.
What Deposit Options Can I Use?
Online poker rooms offer a wide variety of deposit options to their players. Perhaps the most popular of these are credit and debit cards, though your ability to use cards will depend on the issuing bank's policies on online gambling. Another popular option is to use an e-wallet service such as Neteller or Skrill. These services are a great way to manage multiple internet gambling accounts, making it easy to transfer, withdraw and deposit funds at your leisure.
Another popular option is the direct bank transfer, which allows you to move money straight from your bank account to the poker room. In many cases, you can even use your online banking interface to make deposits instantly! If you'd like to avoid dealing with your bank entirely, there's also the possibility of using a prepaid voucher system like PaySafeCard to fund your account.
Are There Online Poker Bonuses?
Online poker bonuses are one of the best reasons to play online poker! Almost every poker site will offer you a deposit bonus when you first sign up for an account on their site, and most will also offer additional bonuses periodically as you continue playing there. Between these bonuses and the many promotional offers and VIP programs available at major poker sites, you can get a lot of added value playing at an online poker room when compared to playing at a live casino.
Is it Legal to Play Online Poker?
Of course, there is no one single answer to this question, as the laws governing online gambling are different in every country. However, for the vast majority of players around the world, the answer is yes. Even in countries that have some laws restricting online gambling, like the United States and Australia, these laws are targeted at the online poker operators themselves – not at individual players, meaning it is legal for individuals to play online poker and other online gambling games.
In summary: the short answer to this question is probably yes. However, it's worth checking out your nation's laws to be certain; in some cases, there may be some restrictions on what sites you are legally allowed to play on due to the regulatory framework in your country.
Do I Need to Pay Taxes on My Winnings?
The answer to this question will depend on where you're playing from – and in some cases, even where you're playing. In some countries, such as Australia and the UK, gambling winnings are not subject to taxation. In other countries, such as Canada, only professional players are required to pay tax on their winnings. Still other nations, like the United States, subject all gambling winnings to tax, though the rates and laws vary between amateur and professional players.
The takeaway here is that you'll want to be familiar with your local taxation laws before deciding whether or not you owe taxes on your online poker winnings. This could also influence your choice of site to play on: in some European countries, playing on a site that is hosted in the European Economic Area will make your winnings tax-free, while playing on other sites could mean you are required to pay taxes.
How Do Online Poker Sites Make Money?
Since online poker games are competitions between players – and not between a play and the site itself – many players wonder exactly how online poker sites actually make the money they need to stay in business. The truth is that they make their money in the same way a live poker room does: by taking a rake from every pot played on the site. The rake is a small fee taken out of the pot, usually representing less than 5% of the total size of the pot. There's also a cap on the rake taken on each hand, meaning that large pots often have a smaller percentage taken from them.
In addition, online poker sites also make money on tournaments they offer by charging an entry fee along with the buy-in. When you join a tournament, the price to enter will usually be expressed as $10 + $1; the $10 is the buy-in that goes into the prize pool, while the $1 is what the poker room keeps for itself.